L.A.'S ROCKIN' KARAOKE SPECIALIST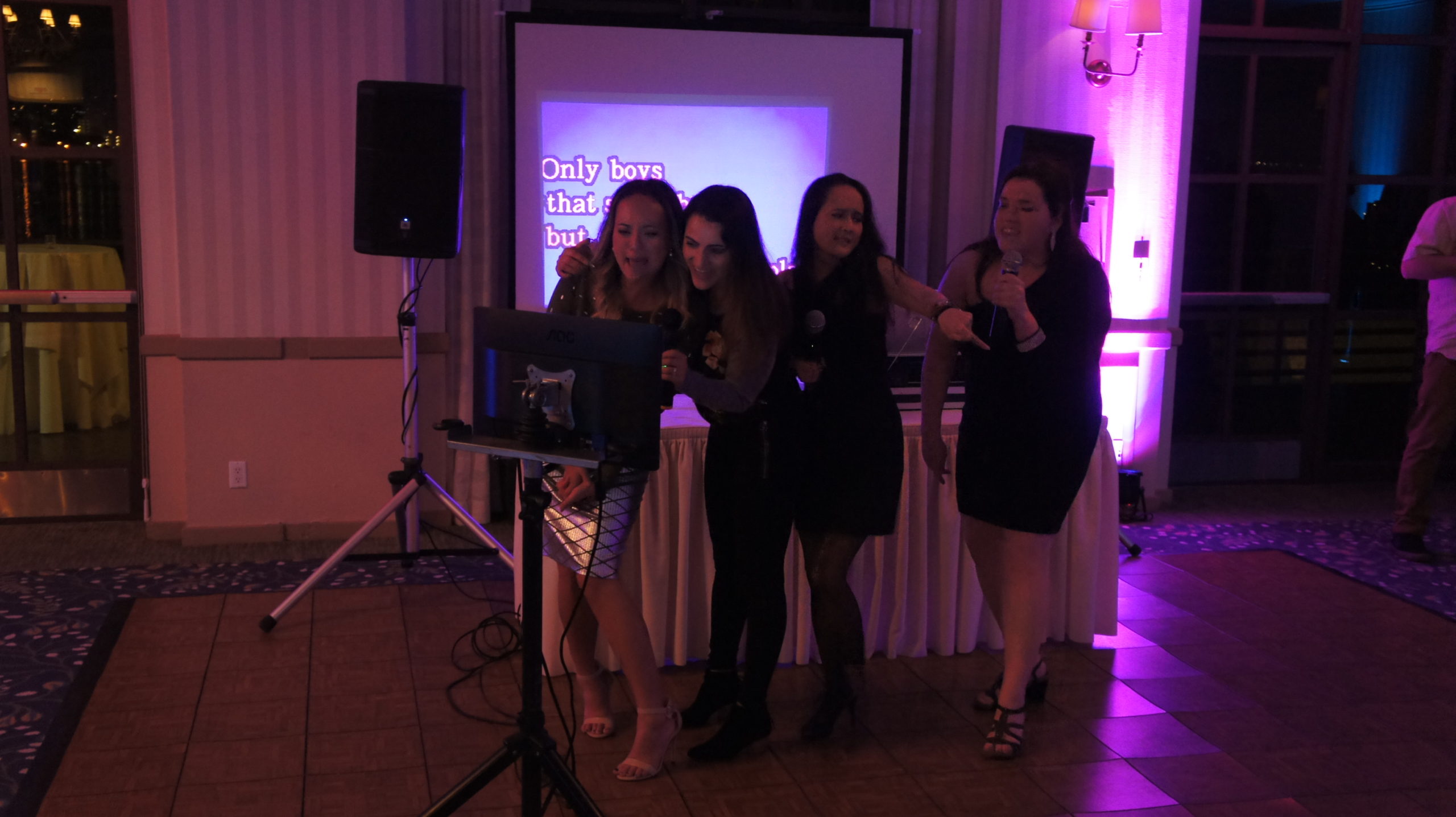 Art of the Party DJs is your Los Angeles Karaoke DJ that rocks the city of angels and beyond! With up to 4 mics you can rock out solo, as a duo, or as a sing along group. Karaoke is a fantastic and fun addition to any event--even weddings! That's right. Weddings.

We emcee and keep the karaoke rolling by preparing the songs, organizing the singers, and encouraging your friends and family to participate.  Karaoke is great for guests of all ages. The song lyrics scroll across the TV screen while you sing to the music of your favorite band or artist. We bring the song books, speakers, mics, songs, and a TV monitor with on-screen lyrics!
Our karaoke consists of over  25,000 karaoke hits old and new from: Top 40, R&B, Rock, Standards, Country, Hip-hop, Spanish, Oldies, Motown, and more!
Art was fabulous! We hired him for karaoke and photo booth.  Danced all night and sang karaoke till the cows came home! Art was just a great guy, worked with the guests on musical selections and helped us with key changes, and made us sound professional when we sang Karaoke. He even agreed to sing a duet with me. Book him for your party!  Thanks Art of the Party!!   
Samantha C, Tarzana

EVERYONE had an amazing time at our office party. Art has tons of karaoke hits(new and old) and that really got the people going! Whether it was dancing or karaoke, our event was a blast. We also hired Art for his photo booth which was also a crazy good time! We will definitely call Art of the Party DJs for future events.
Jessie A, El Segundo
Art of the Party DJs is your Los Angeles Karaoke DJ and Photo Booth specialist.
Los Angeles Karaoke DJ since 2010